It was a great honor for us to have been invited by Falcon and Associates to make a presentation on Establishment in Dubai to the 8th year cohorts of their program. The event was attended by 29 energetic and enthusiastic post-graduate individuals who have joined the intensive Falcon programme.
Our presentation focused on the process of establishing businesses in Dubai and the different options available to businesses depending on the type of activities they engage in and the scope of their services.
We took the participants through the main differences between Free Zones and Mainland establishment structures in Dubai. We also had an opportunity to discuss the introduction of FDI into the UAE Federal Laws since 2021, which has significantly changed the landscape for businesses in the region. The laws and regulations have been implemented throughout the UAE and it was exciting to share the latest updates with the participants.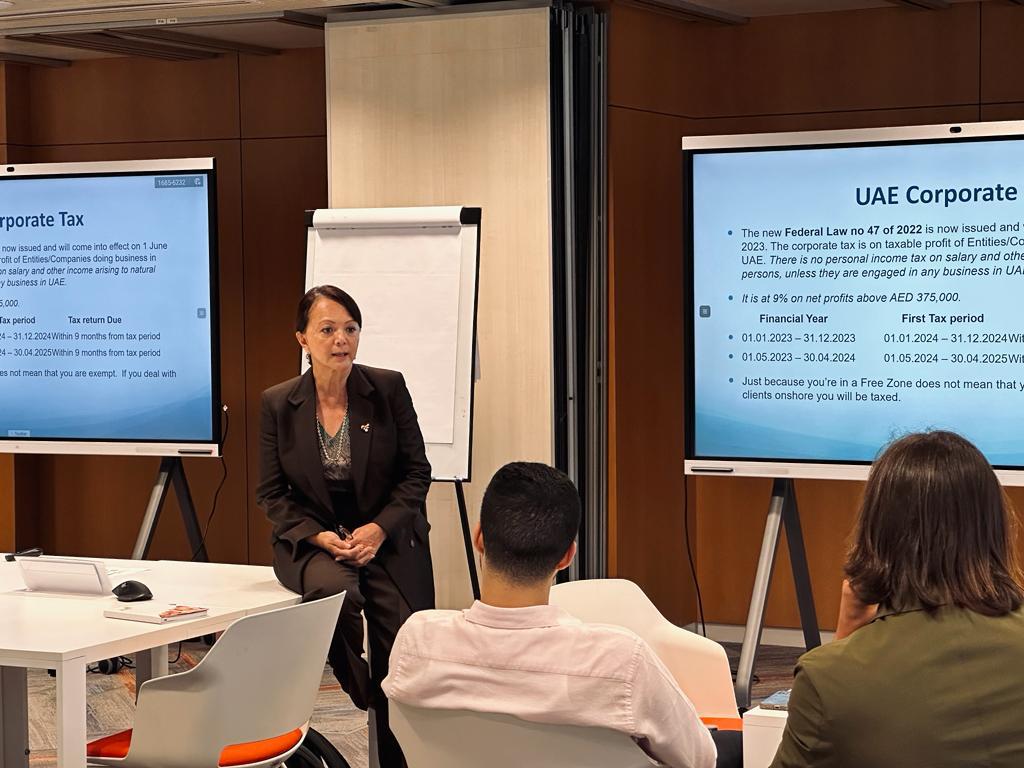 After the presentation, we gave the participants exercises that helped to reinforce the key concepts and principles we covered during the session. The winning team was treated to a casual get-together, where we had an opportunity to engage with them and hear their feedback on the presentation. It was inspiring to learn that many of the young graduates were exploring the chance of continuing their working experience in Dubai.
We are grateful to James Maughan of Falcon and Associates for organizing the program and inviting us to participate. Falcon and Associates have been instrumental in creating, delivering, and implementing initiatives that increase the understanding and appreciation for the vision of Dubai. They partner with private and public sector entities to achieve specific social, economic, and trade-related goals to support the long-term strategic positioning of Dubai.
In this particular case, Falcon and Associates partnered with Karen Manasfi of Capdev in respect of her "Doing Business in MENA workshop". This collaboration ensured that the participants received a comprehensive and well-rounded understanding of the business environment in Dubai and the broader Middle East and North Africa region.
Article By: Cynthia Trench